UX Case Study: City Sleuth
admin
2019-08-21T16:10:17+00:00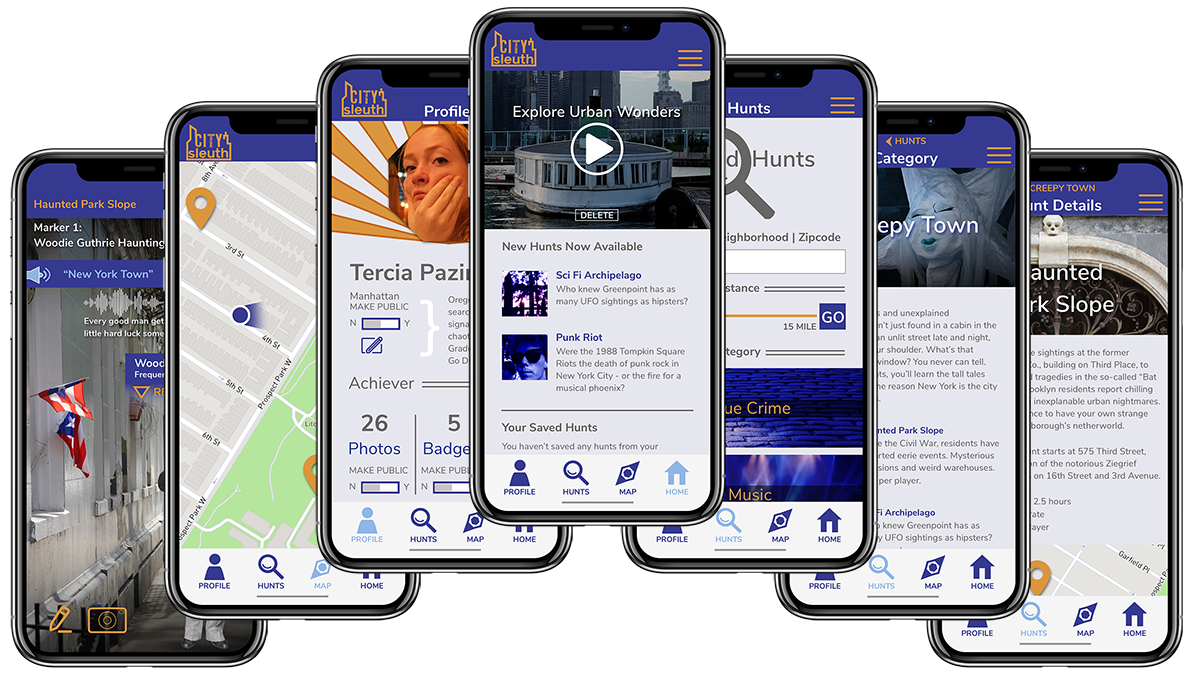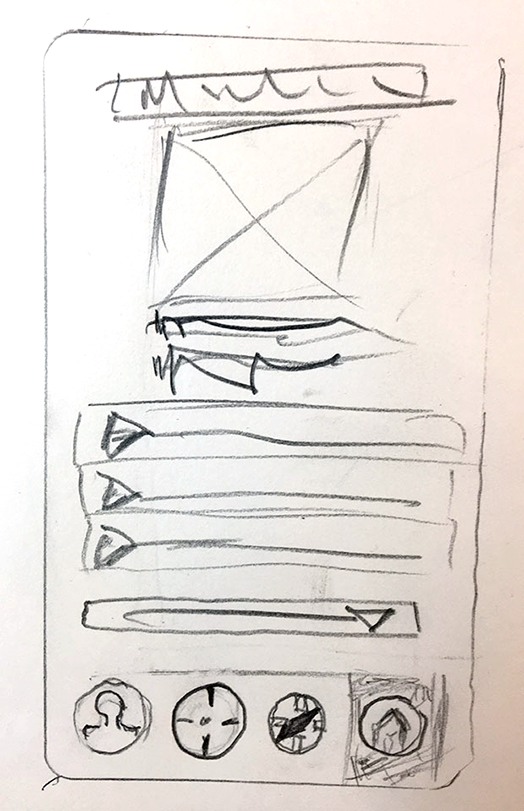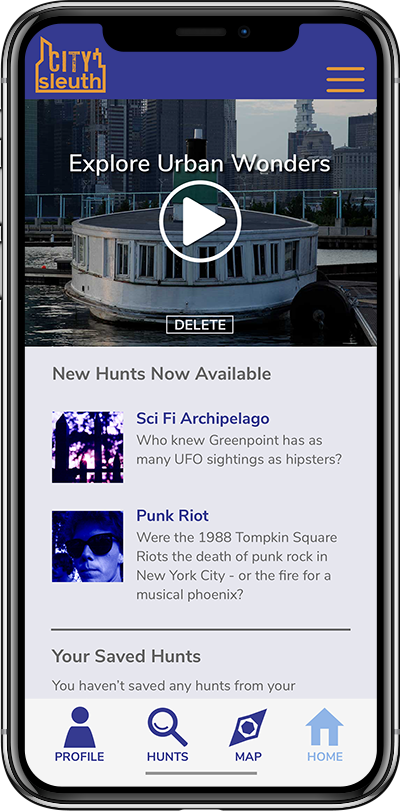 For UX certification with the CareerFoundry, I designed a specific app focused on urban culture. HERE is a brief case study illustrating my UX skills. You can also download the full case study.
Opportunity
Scavenger hunts are wildly popular, and I was certain that combining this competitive activity with learning-based opportunities, people can become more invested in their cities, and the communities they visit. By gaming cultural exploration into a scavenger hunt, the curious would have a competitive reason to get off the couch, and onto the path less-followed.
Problem Statement
Hip urbanites want a means to find off-beat areas of their cities and the cities they visit because they would like to be more knowledgable about unusual facts and rarely visited places. We will know this to be true when we see users trigger information at those locations.
Product Solution
City Sleuth is a mobile, augmented reality app that invites users to tour different neighborhoods and collect site-specific information artifacts.
Hi there. I'm a Brooklynite using my 10+ years as a graphic designer as  the launch pad for a career in UX. I'm currently completing an intensive, ten-month certification program, with a focus on Voice UI.

Early on, I learned that while I loved to make compelling visual arguments, design must be user-oriented. Streamlining choice, bringing joy, and eliminating pain points are the prime directive.
With a background in marketing, editorial, and enterprise, I've worked for a broad range of companies — from wildly successful small startups such as the Active.com, to multinational companies such as Newscorp and Ogilvy. The brands for which I've worked include Fox Sports, IBM, Elle Magazine, Car & Driver, BNY Mellon, Citi and Dreyfus.
As an Adobe Beta Tester, I've come to learn that everything evolves, and that all expertise is temporary.
I view every job as an apprenticeship to learn from stakeholders. At the same time, I think I help clients learn who they'd like to be, and how to get them there.
Ethical Code

I hew to the AIGA's ethical standards, which can get a little wordy. But I think that in some fashion, my code of conduct can be reduced to Bill and Ted's credo: "Be excellent to one another."
Personal Data
Born and raised in the Bay Area and San Diego, I attended Union College and Pratt. I'm a dog-lover living in Flatbush with a cat, and a huge hankering for zestiness.
Jetpax Design
495 Henry Street
Brooklyn, NY 11226